Hot New Release!

Bang

One hard billionaire. One college grad turned nanny. And a massive mansion that's way too small for their growing attraction.

Mason Blastoviak. This self-made billionaire doesn't bang the Help. He doesn't get involved. And he never, ever falls in love.


Cami O'Neal. This recent teaching grad doesn't do strangers. She doesn't neglect her charge. And she never, ever throws herself at billionaires, especially her hard-bodied, hard-as-nails, and very hard-to-figure-out billionaire boss – the guy whose kid sister is under her care.


It all sounds good in theory. But what if all those sparks aren't caused by loathing, but something a lot more dangerous? Could it be a forever-and-ever kind of love?
NEW: Unbelonging 4-Book Box Set
By popular demand, all four books starring Lawton & Chloe are now available in Kindle Unlimited and in a special NEW box set. (Click HERE to get on Amazon.)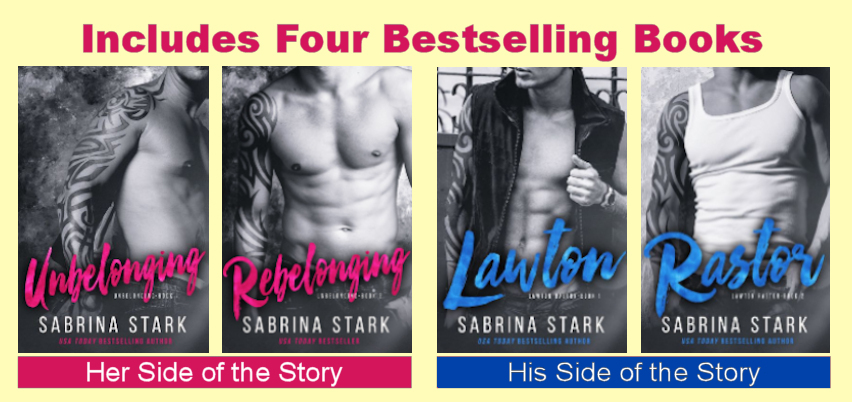 Look for More Exciting Romance Books Coming Soon!