Newest Release!
Rastor (Lawton Rastor, Book 2)
There's Only One Girl He Wants, the Girl He Lost... After finding – and then losing – the girl of his dreams, Billionaire Bad Boy Lawton Rastor will do anything to win her back. Anything. Because it's his fault she's gone, and life without her hurts infinitely more than any punch he's ever taken.
Paperback, ebook: Amazon
Audiobook: Coming in Late July!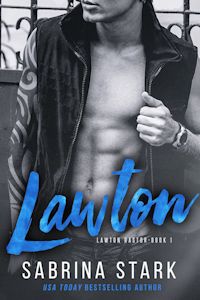 Also Available...
Lawton (Lawton Rastor, Book 1)
Sometimes, There's More to the Story... To every girl with a pulse, he's Lawton Rastor, billionaire bad boy, former underground fighter, and heartbreaker extraordinaire. But in his own private torment, he's the guy who lost his only chance at her – the one exceptional girl he can't quite forget.
In Unbelonging, we heard the tale from Chloe Malinski, the girl-next-door who captured his heart. Now, at last, Lawton tells his side of the story.
Paperback, ebook: Amazon
More by Sabrina Stark

Jaked (Jake, Book 1). For way too long, Jake Bishop has been Luna Moon's ultimate fantasy, a bad boy brawler with a wicked reputation. Lucky for Luna, she's finally wised up to the truth. Jake's too wild, too reckless, and too far out of her league – especially now that he's rich, famous, and too hot for any one girl to hold. Or is he? (Sneak peek.)
Paperback, ebook: Amazon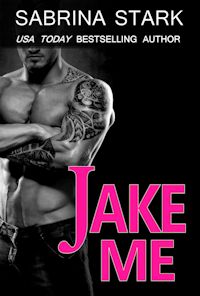 Jake Me (Jake, Book 2)
Luna's still in danger. Jake's still afraid of ruining her. Together, they're one hot mess looking for a place called home. Will they find it with each other? Or go down in flames, trying? (Sneak peek.)
Paperback, ebook: Amazon

Illegal Fortunes. The Only Thing More Dangerous Than the Bad Boy You Left Behind Is the Man He's Become... Part-time Tarot-reader Selena Moon is as surprised as anyone when Jim Bishop, the bad boy she left behind, returns from who-knows-where to reclaim the one girl he could never forget.
Paperback, ebook: Amazon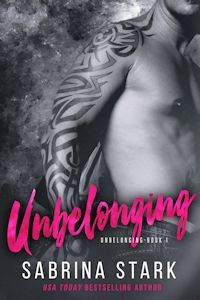 Unbelonging (Unbelonging, Book 1) She's a poor girl from Hamtramck. He's a billionaire bad boy from Detroit. They should've never crossed paths. But when they do, thanks to Chloe's latest housesitting gig, the collision of sparks, secrets, and misunderstandings leaves both of them yearning to belong exactly where they shouldn't – with each other.
Paperback, ebook: Amazon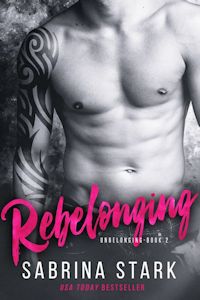 Rebelonging (Unbelonging Book 2)
How do you come back from the biggest screw-up of your life? That's the question for Lawton Rastor, the billionaire bad boy from Detroit, after he lets the girl of his dreams not just slip through his fingers, but run away, fast – and with good reason. Chloe finds Lawton impossible to resist. Lawton finds Chloe impossible to forget. But finding that place to belong isn't easy when neither one knows where the other truly comes from. (Sneak Peek)
Paperback, ebook: Amazon
Future Releases
For a sneak peek at what's on the horizon, please see the schedule of new adult romance books coming soon.