ONE GOOD CRASH...Hot New Release!

Cassidy's in twisted trouble until a billionaire baddie crashes into her life, literally, in this fun new standalone. Cassidy McAllister's having a very bad night when a handsome stranger crashes to her cocky rescue. Oh sure, she was almost roadkill, and her mom's sugar daddy is on the prowl, but all of that fades to oblivion when the stranger whisks her away to a world of money, mansions, and jealous gingers.

Cassidy and Jax – She's a girl living on the edge. He's a guy who has it all. What happens when their two worlds collide, leaving both of them hurtling toward the edge of forever? (Sneak Peek of First Chapter.)
By Popular Demand...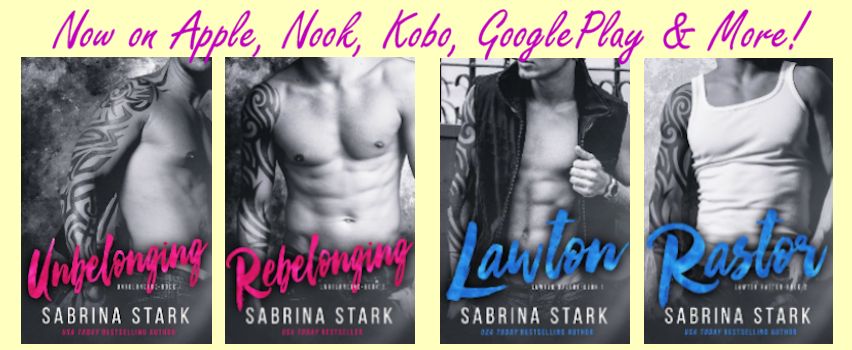 By popular demand, all four books starring Lawton & Chloe are now available virtually everywhere ebooks are sold. For retailer links, click here.
Kindle Unlimited Exclusive: A Double Dose of Joel
Looking for a Guaranteed Happily-Ever After? Check out this complete 2-Book series starring the youngest Bishop Brother

Surrounded by sharks and living on her own, Melody Blaire has been too outnumbered to shake things up -- until him, the brooding Adonis who's way too dangerous to play it safe.

To groupies galore, he's Joel Bishop – the sinfully hot fighter who's too hard to hold. But to Melody Blaire, he's the soulmate she sent packing to save him from ruin. Now trouble's back, and there's only one way to fix it – by confessing all to the guy she loves. If you like happily-ever-afters, you'll love this series conclusion!
Look for More Exciting Romance Books Coming Soon!