Hot New Release!

Boom

One crumbling house. One exploded truck. And two people who think they can't stand each other. Arden Weathers is a girl on a mission, and that mission most certainly doesn't involve Brody Blastoviak, the hometown hottie who made her college prospects go boom six years ago.

Brody Blastoviak knows better than to stick his you-know-what into Crazy. So why is this rags-to-riches billionaire losing his cookies over Arden Weathers, the uptight chemistry partner who "accidentally" torched his truck back in high school?

If you like enemies-to-lovers romance, you'll LOVE this story!
NEW: Unbelonging 4-Book Box Set
By popular demand, all four books starring Lawton & Chloe are now available in Kindle Unlimited and in a special NEW box set. (Click HERE to get on Amazon.)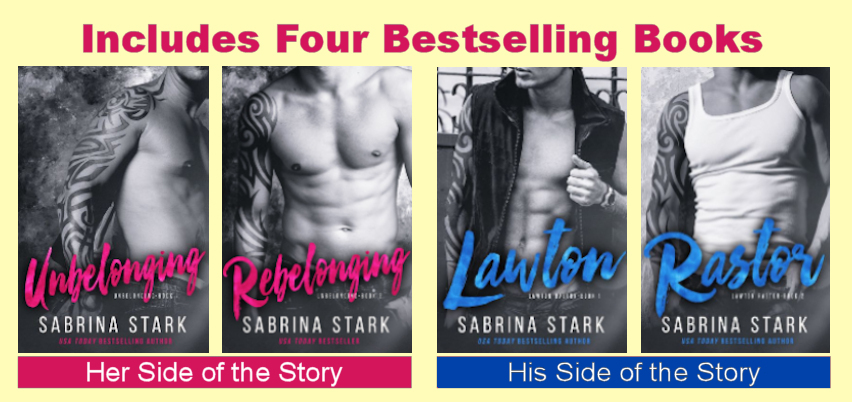 Look for More Exciting Romance Books Coming Soon!