By Popular Demand...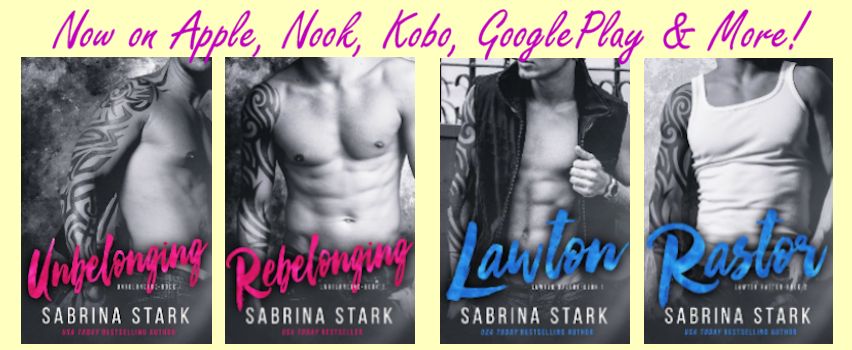 By popular demand, all four books starring Lawton & Chloe are now available virtually everywhere ebooks are sold. For retailer links, click here.
Hot New Releases: A Double Dose of Joel
Looking for a Guaranteed Happily-Ever After? Check out this complete 2-Book series starring the youngest Bishop Brother

Surrounded by sharks and living on her own, Melody Blaire has been too outnumbered to shake things up -- until him, the brooding Adonis who's way too dangerous to play it safe.

To groupies galore, he's Joel Bishop – the sinfully hot fighter who's too hard to hold. But to Melody Blaire, he's the soulmate she sent packing to save him from ruin. Now trouble's back, and there's only one way to fix it – by confessing all to the guy she loves. If you like happily-ever-afters, you'll love this series conclusion!

A Book of Exclusive Goodies... Sign up for my confidential mailing list, and get this exclusive book of extras for FREE. In this super-secret bonus book, you'll find deleted & extended scenes, book trivia, and more!

It includes bonus content from these best-selling series: Unbelonging, Jaked, Illegal Fortunes, and Something Tattered. How to get your FREE book.
Look for More Exciting Romance Books Coming Soon!