Hot New Release!

Blitz

One obnoxious billionaire. One small-town girl with heart. And the promo blitz that will either bring them together or keep them worlds apart.

Mina Lipinski. She's a girl with a problem, and the only person who can solve it is Chase Blastoviak, the most obnoxious guy she's ever met – slick, cocky, and way too jaded for his own good.

Chase Blastoviak. He's given up crazy chicks for a reason, which means that Mina Lipinski, the girl begging Blast Tools to sponsor a hometown farmers' festival, is definitely off-limits – especially now that he's avoiding troublesome temptations.

Too bad for both of them, each has something the other needs. Mina needs the sponsorship to keep her hometown traditions alive. And Chase? Well, he needs a girl like Mina, whether he realizes it or not.
Unbelonging 4-Book Box Set
By popular demand, all four books starring Lawton & Chloe are now available in Kindle Unlimited and in a special NEW box set. (Click HERE to get on Amazon.)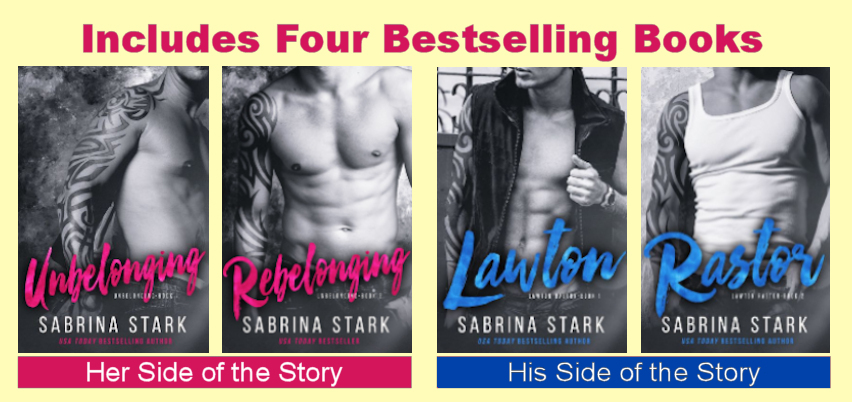 Look for More Exciting Romance Books Coming Soon!