New Release!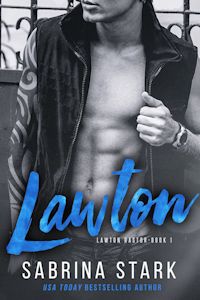 Sometimes, There's More to the Story... To every girl with a pulse, he's Lawton Rastor – billionaire bad boy, former underground fighter, and heartbreaker extraordinaire. But in his own private torment, he's the guy who lost his only chance at her – the one exceptional girl he can't quite forget.
He's a bad boy billionaire with a terrible reputation. She's a plucky nice girl who wants to play it safe. How can Lawton, who built his empire on raw badness alone, win the heart and mind of the sweetest thing he'd ever known?
In Unbelonging, we heard the tale from Chloe Malinski, the girl-next-door who captured his heart. Now, at last, Lawton tells his side of the story. Click Here for a Sneak Peek
*Coming in April...Rastor (Lawton Rastor, Book 2)*
Upcoming Books
What I'm Working on Now
Right now, I'm working on several stories that I'm obnoxiously excited about. I don't yet have titles, but here's a sneak peek of what's next on the horizon.
Jaked 3: Funny, I didn't originally plan on writing a third book in the Jaked series, but happily, lots of wonderful readers have requested it. Yay! So that's defintiely on my to-do list for 2016.
Joel's Story: In "Jake Me," we met Joel Bishop, the youngest of the Bishop brothers. He deserves his own story, don't you think? I do! I'm still working on the outline, and will post more details as the story takes shape. Look for more info coming soon!
And as always, thanks for reading!
Email:
sabrinastark.writer (at) yahoo.com